Here's more pictures of our recent trip home to New York City. We made a stop at my favorite place in NYC....Greenich Village. :-) I worked and hung out there for many years and to me, it's just the coolest place in the city. (Dive) bars, (hole-in-the-wall) clubs, CBGB's, Rocky Horror, punk rock stores.

I was so happy to see my favorite clothing store Trash & Vaudeville was still open! I had to take my girls in there! Actually, Shawna got a little scared and had to leave. LOL She stayed outside with Billy and out friend Vito, who hung out with us for the day.

Over the last few months, Jacqueline (my newly nine year old) has been very interested in my pre-mommy fashion days and we've talked a lot lately about mohawks, multi-colored hair, motercycle jackets, black nailpolish (ah! those were the days!). Anyway, she's been dipping her toe in the hard rock pool a lot lately and decided to buy a "punk rock skirt". One of those short, pleated, plaid mini skirts. She had brought her own money and had enough for the $35 skirt.

First of all-I was so estatic that one of my daughters wanted to buy something at a store that almost 100% of my wardrobe had been bought from when I was younger. So because of that, I did what any punk rock mother would do.

I bought it for her. :-)

Here's my girls with the shirt, Shawna's holding it before she ran out.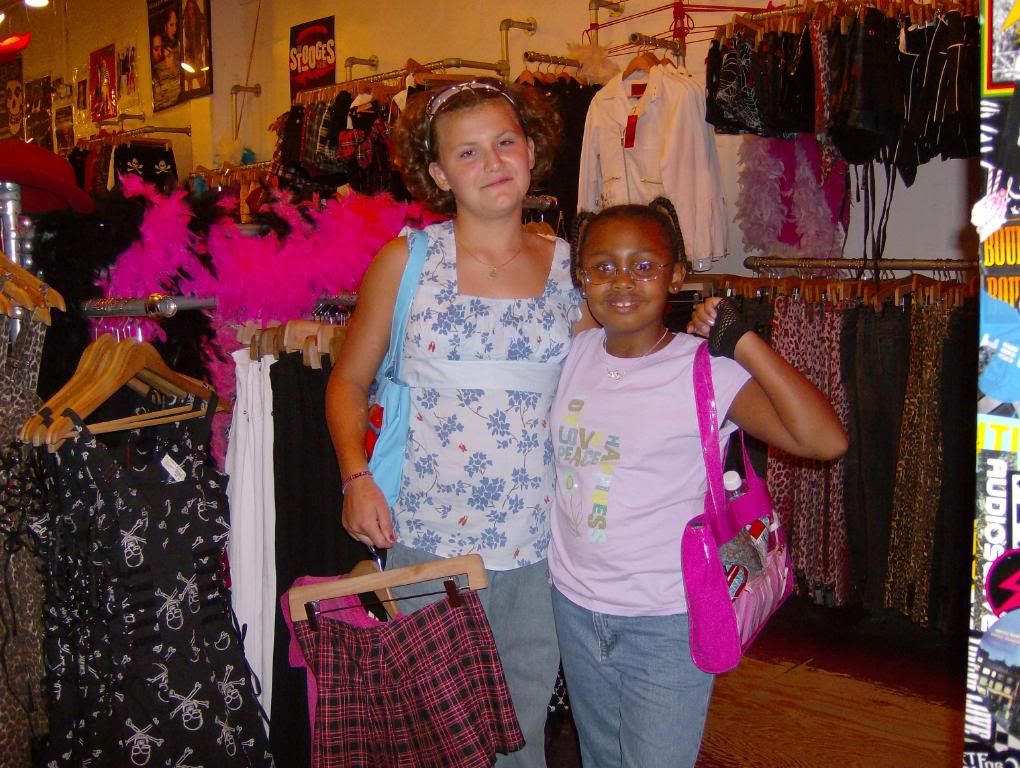 Jacqueline & I outside the store, with her wearing the skirt. She's also wearing the black fishnet fingerless gloves she bought.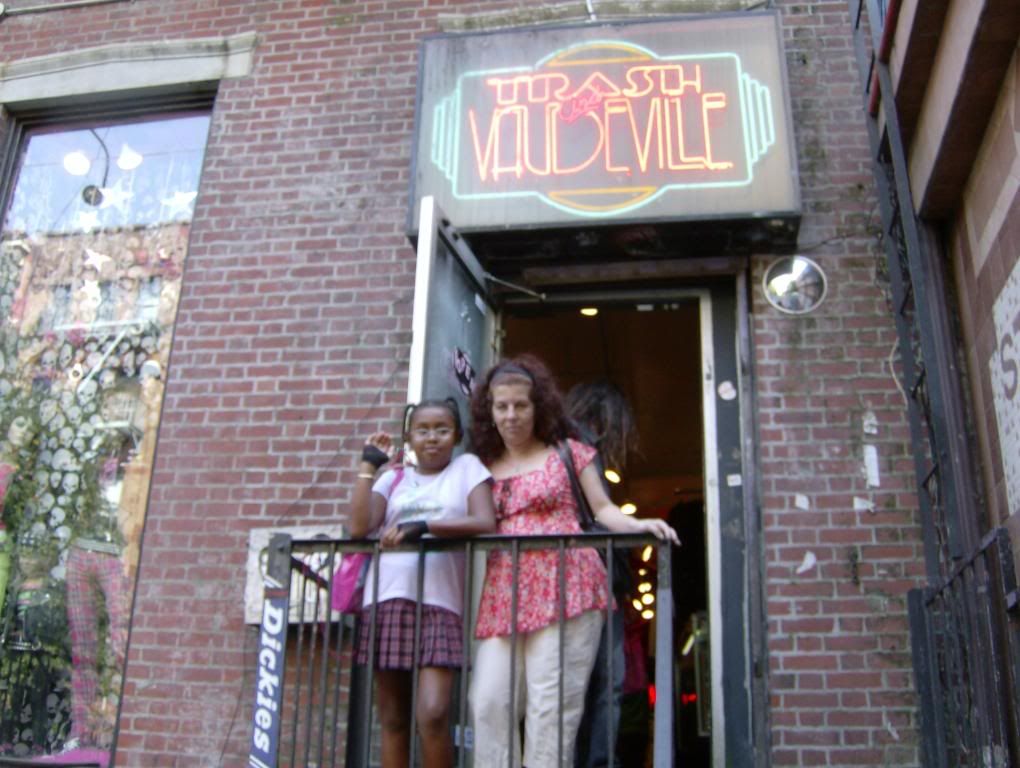 Yes, I'm a proud mama. :-)
We also went to Washington Square Park, which has a lot of cool history. There's always something going on there and we hung out and listened to some musicians. That's Jacqueline putting a dollar in the case.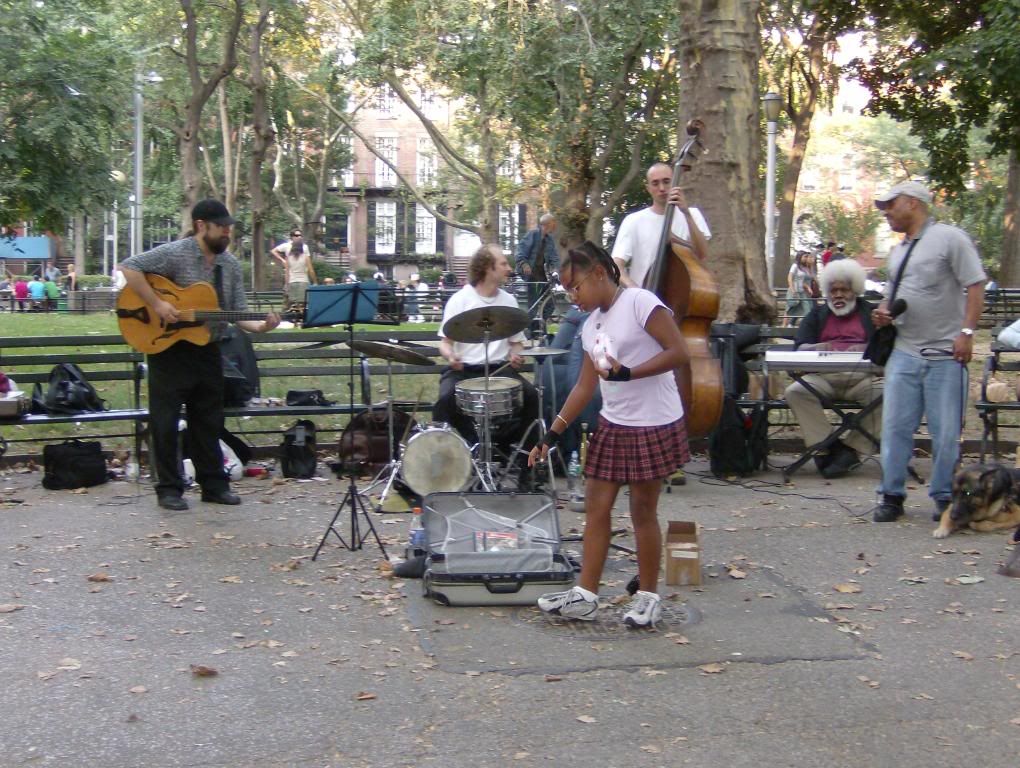 Billy & Vito in the park.




It was a really nice day. :-)