Still more pictures from our trip back home to NYC last week. Although the main reason was so we could have a memorial service for my mother, we got a lot of sight seeing in for Shawna & Jacqueline.

Me and the girls outside the United Nations: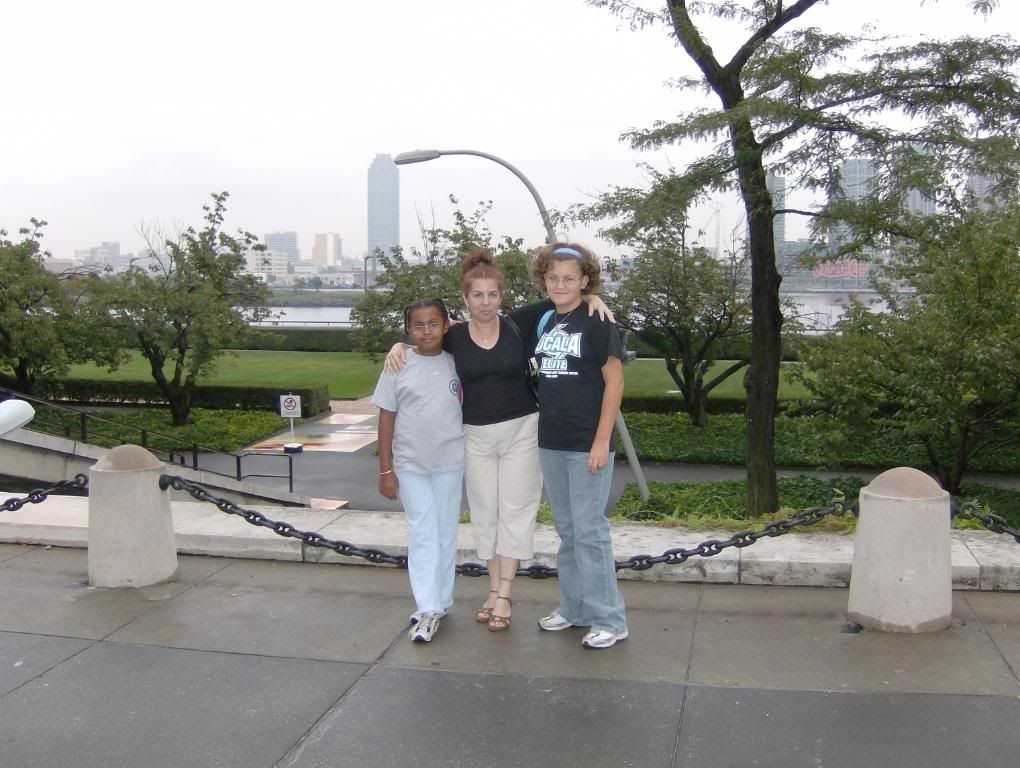 The Security Council: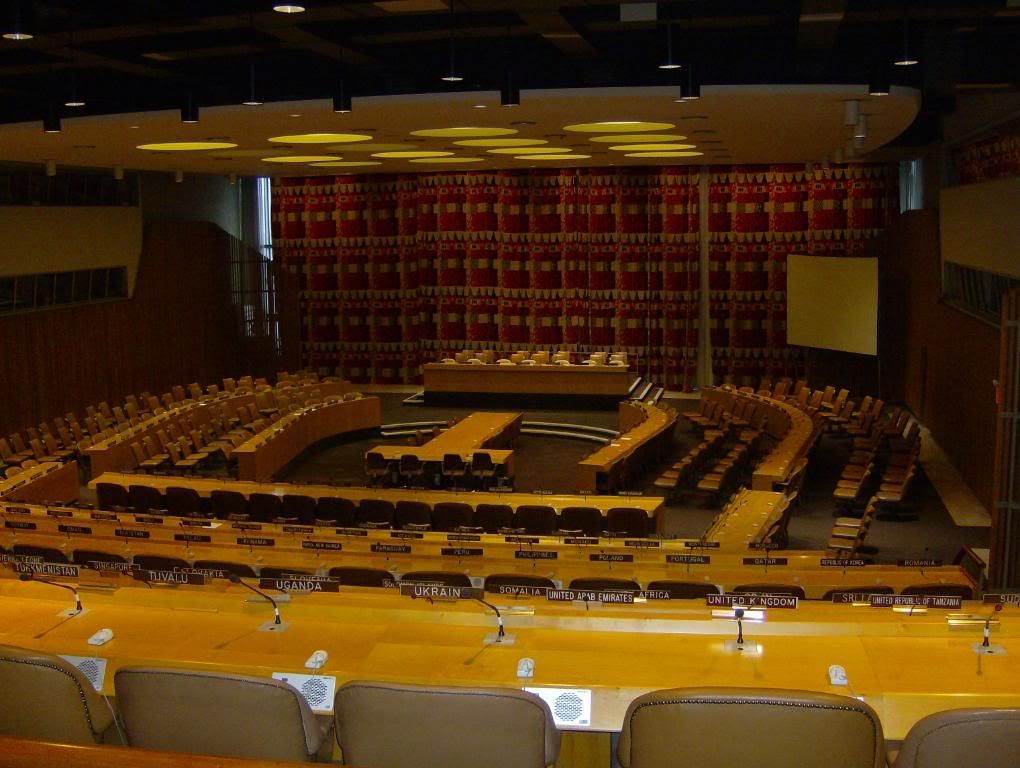 The Economic & Social Council:

A beautiful mosaic in one of the halls that reads "Treat others how you wish to be treated".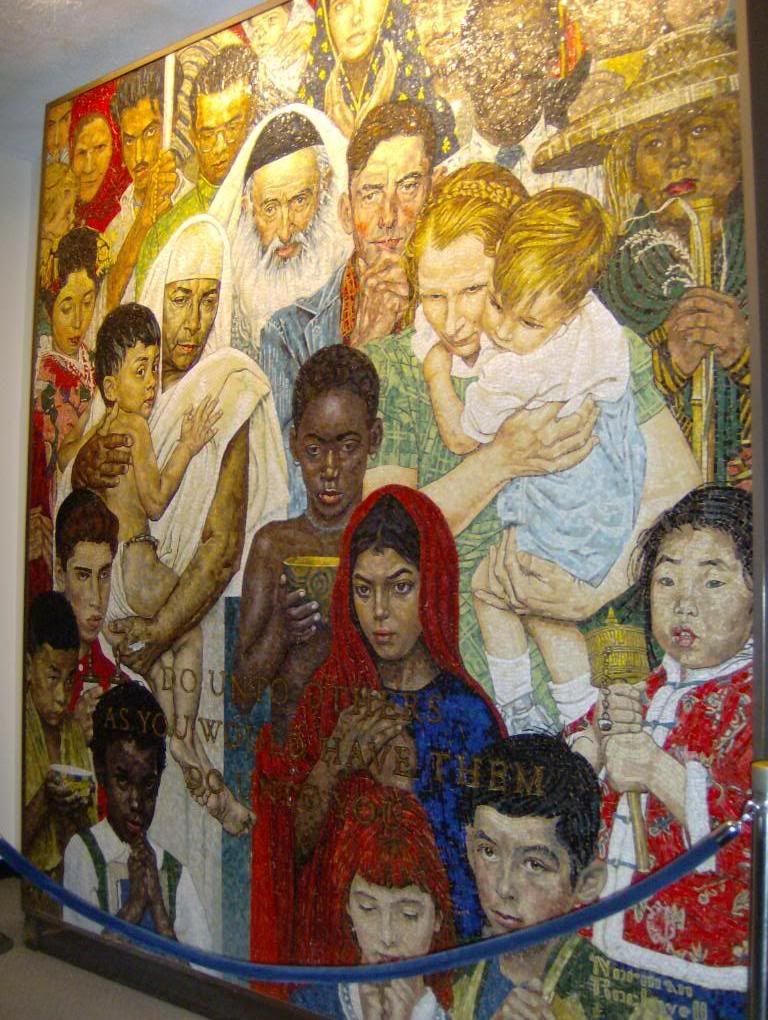 The both really enjoyed the tour. We had a great tour guide from South Arfica named Tumi. My daughters both had a lot of questions for her and walked through the whole tour with a notebook so they could take notes. Jacqueline decided (on her own) to do a report on the United Nations. She gathered some printed material while there and asked me to to make copies of these pictures to include in her report. She took a folder from our cabinet of office supplies and cut the UN emblem from our gift bag and pasted it on the front of her folder. She worked on it at the airport and on the plane and is very excited to show me the finished product which she wants me to share here on this blog.
:-)