Our recent trip back home to NYC for my mothers memorial service (we moved to Florida in '02) was my daughters first time on an airplane. My husband & I have flown many times and don't think it's a big deal anymore, but seeing it through their eyes was great!

We flew out of Orlando....Jacqueline & Shawna in the airport waiting to board.


Billy took this picture of us on the plane: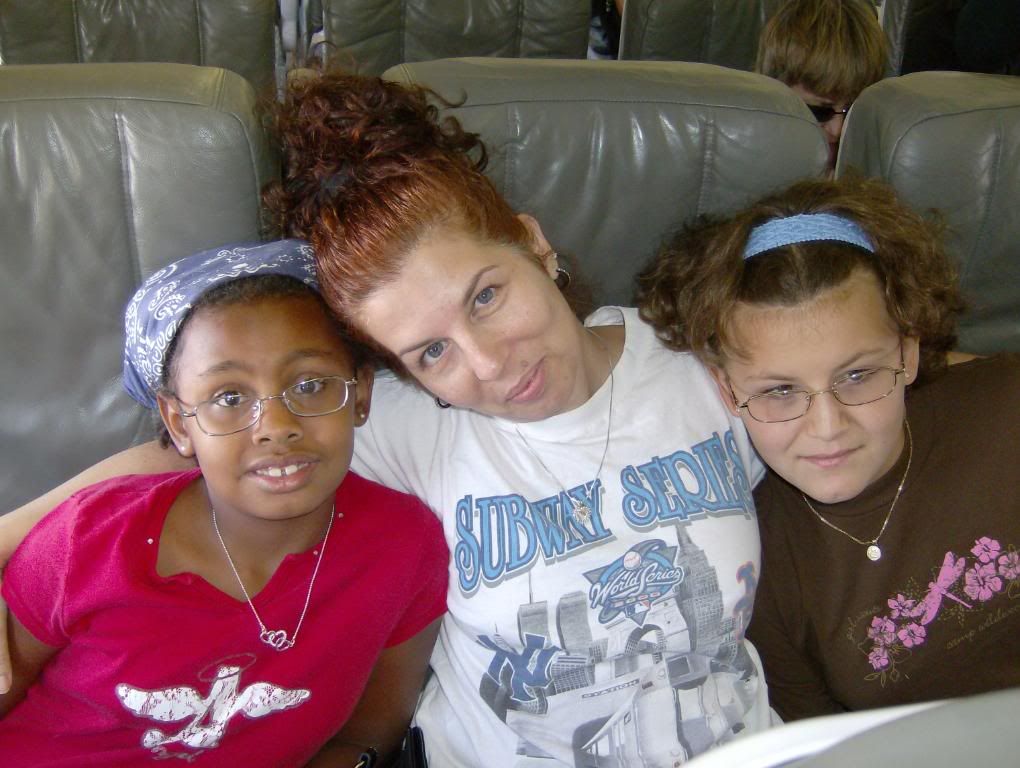 Jacqueline took this picture.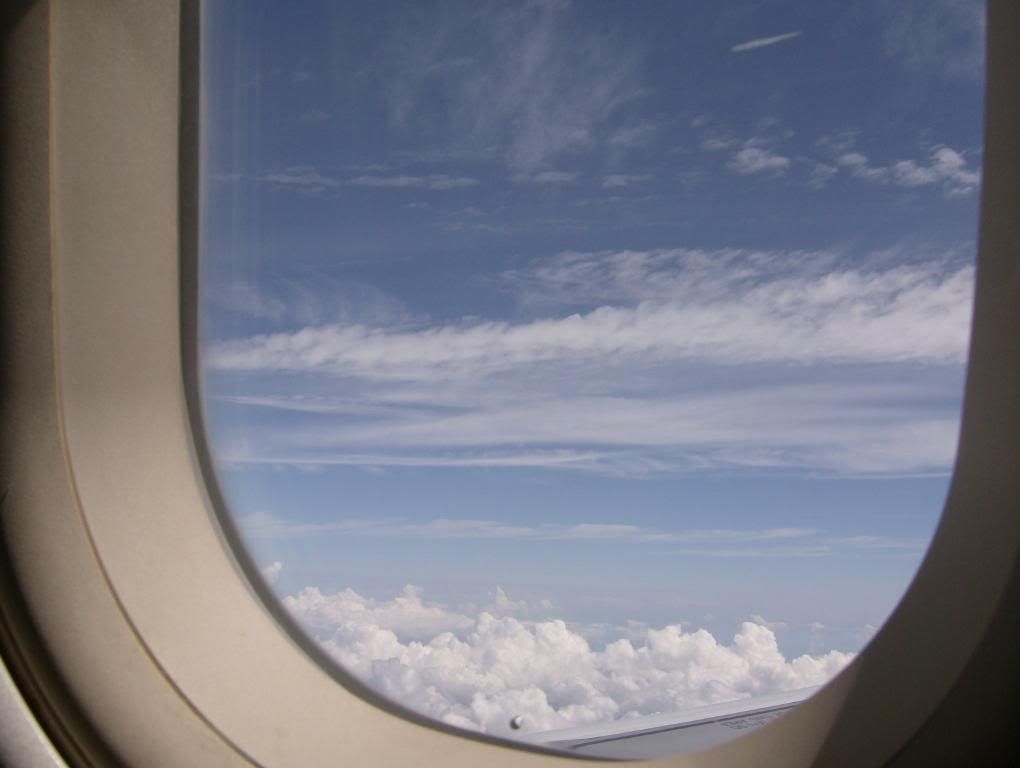 Coming back to Florida, we flew out of JFK (always an experience in itself-lol)

Waiting for boarding to be called...Billy playing on the laptop and Jacqueline reading over the material we got on our trip to the United Nations.



Billy took this picture of two tired girls and one very awake one. lol



Shawna took this from her seat:


I just realised from posting these that Shawna wore her Girl Scout shirt both flights. lol